How Dr. Isiah Warner went from living a simple, southern Louisiana life to becoming one of LSU's most impactful mentors
English teacher Jean Alice Jones, Southern University professor Dr. Wilbur Clark, Hanford researcher Dr. Jack Hsieh, and Father Joseph Paga: These names may not mean anything to you, but this is just a short list of people who have directed Dr. Isiah Warner's career from a young undergraduate who had never heard of a Ph.D. degree to being one of the most dynamic chemists in his field and at LSU.
Every step of the way, Vice President of Strategic Initiatives, Boyd Professor and Philip W. West Professor of Analytical and Environmental Chemistry and Howard Hughes Medical Institute Professor, Dr. Isiah Warner remembers someone who was in place to help steer him in the right direction. From being challenged to win the silver dollar from his priest to doubting his chemistry degree five years into his career, Dr. Warner has passed along the lessons he learned to his students, many of whom have also gone on to have notable careers.
The list of awards and honors Dr. Warner has earned could fill this entire blog post, yet he remains appreciative and humble when he talks about his career, even becoming emotional speaking about his students who nominated him for his most recent honor, the Nature Award for Mentoring in Science. Just like his mentors, Dr. Warner has made and is still making lasting impacts on the lives of his students. With retirement on the horizon, Dr. Warner and some of his students take a look back on his impressive career, the people who helped him get there, and how he's passed down his lessons learned.
CoS: Did you always have an interest in chemistry? Or was it an interest that developed over time?
Dr. Warner: "I tell everyone, and this is probably true, that I did my first analytical chemistry experiment at two years old. Back in the days when I was very young, electricity was not very stable, and so we would use kerosene lamps to provide light when the electricity was off. I was always curious about this liquid. I would always search through the cabinets to find this liquid, but it was always locked up. So one day they didn't lock it away, so I got this bottle out of this stuff that's starting the lights and thought, 'Now what is it?' So I smelled it, and ugh, it smelled terrible. And then I wonder how it would taste (laughs). Needless to say, I ended up in the hospital. I learned from that experience that taste is not one of the techniques used for chemical analysis. So I tell everyone I put off experimenting for about 10 years, and when I was twelve, I got my first chemistry set. My grandmother would not let me use it in the house because she was certain that I would burn the house down, so I had to go in the yard to play with my chemistry set."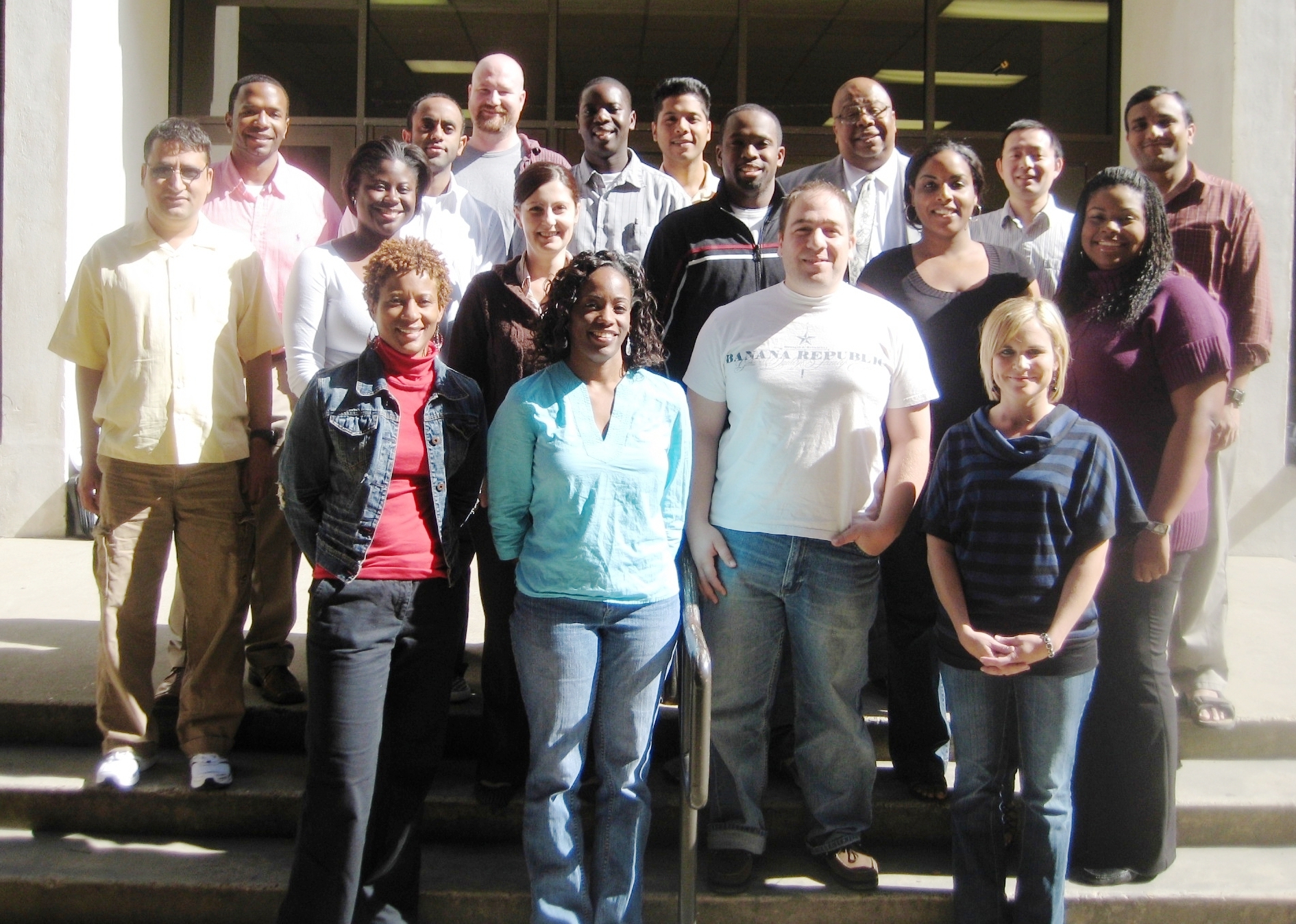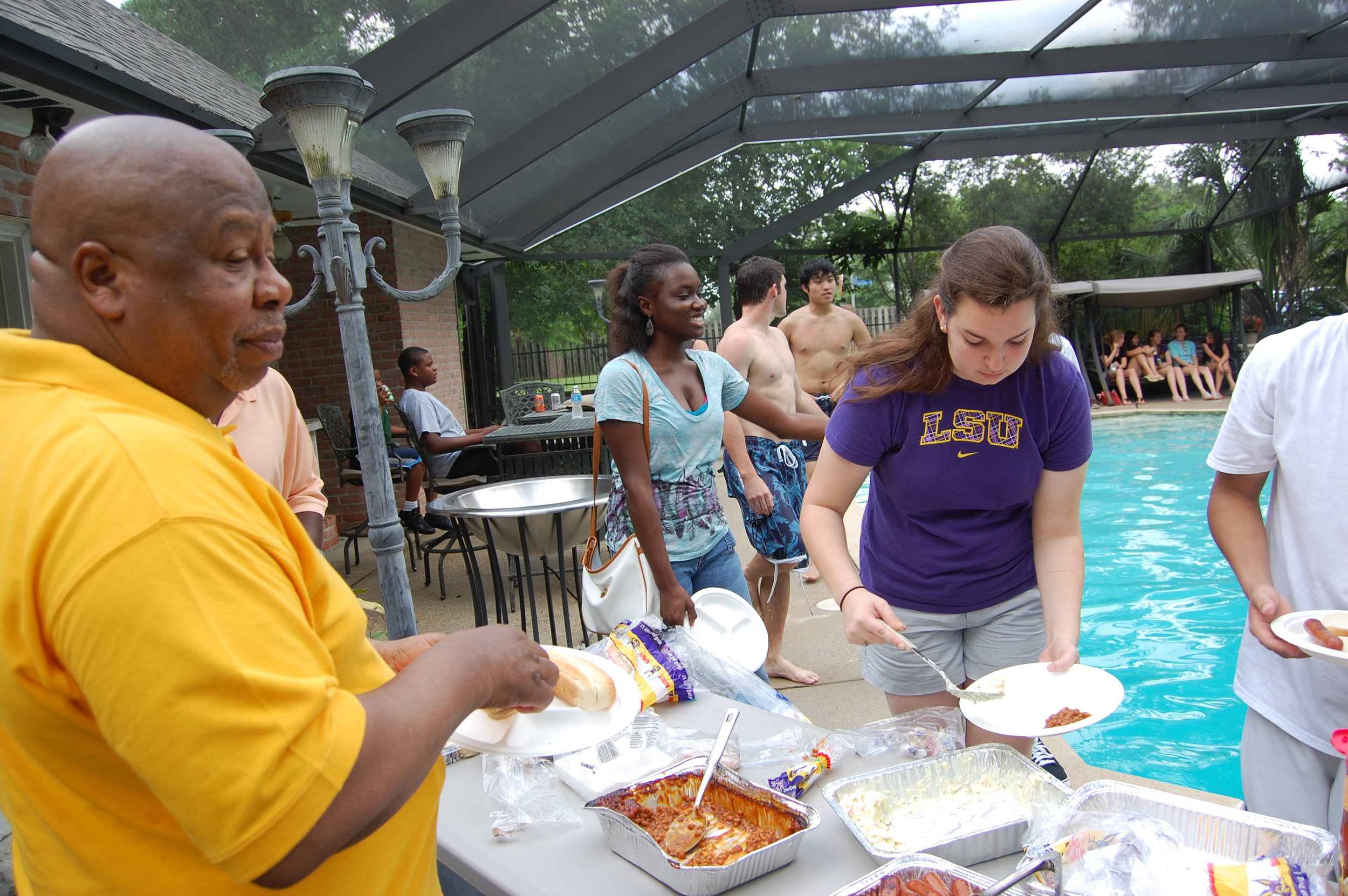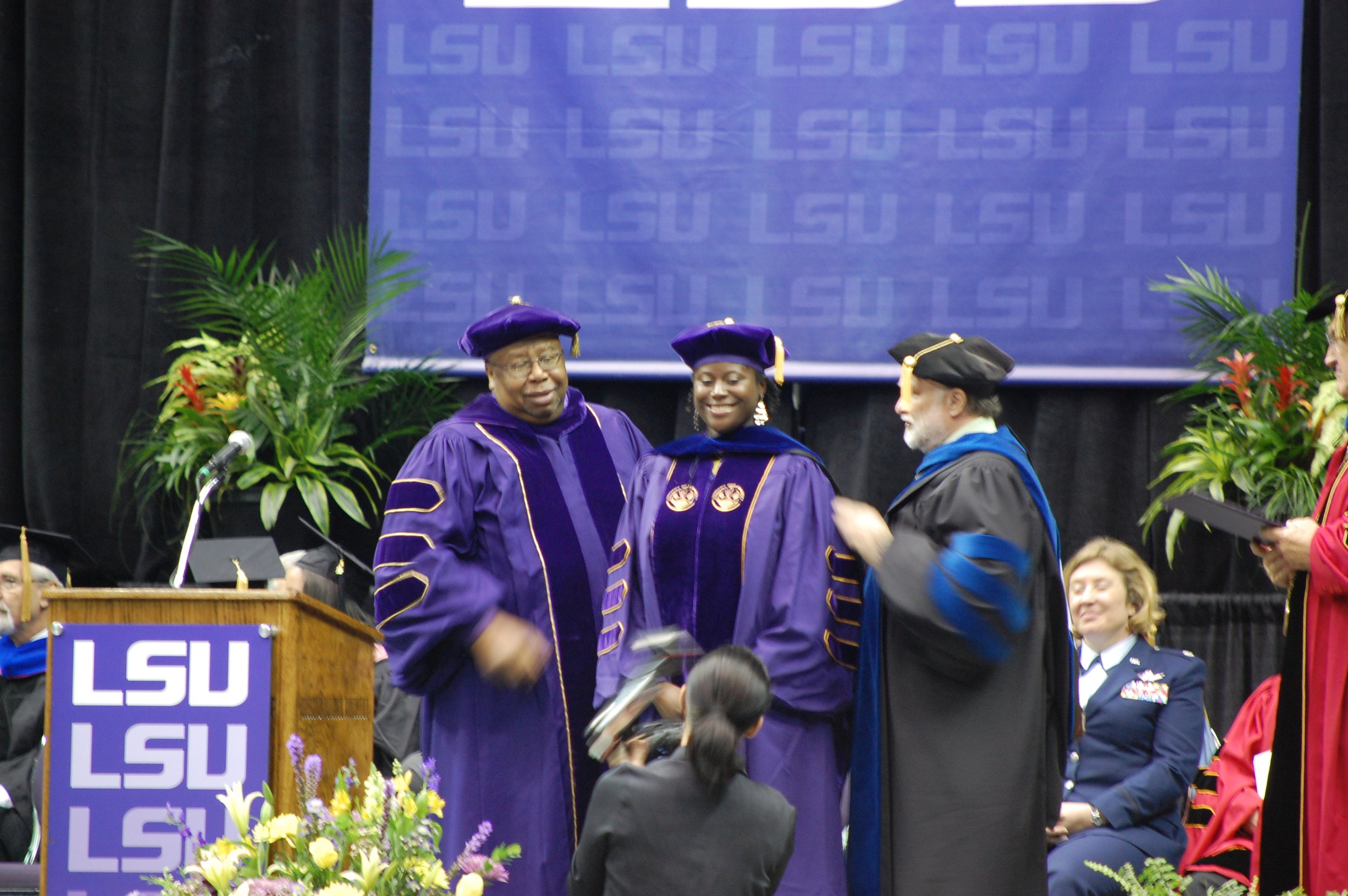 CoS: How did you get into mentoring?
Dr. Warner: "It wasn't something I thought about; it just came naturally along the way because there were people all along the way for me as I was growing up. When I was young, my pastor talked to us when I was in the third grade about becoming altar boys. Each year, he would give out a silver dollar to the altar boy who had the highest grade point average. Either my brother or I would win that silver dollar every year until one year, my cousin won it. I talked to my brother and said, 'We will never let this happen again'. That's our silver dollar, and he's taking it from us (laughs). So we worked hard to keep our grades up so that one of us would get that silver dollar every year. That was the only year that I can remember that someone other than my brother or I won the silver dollar. My pastor was an influence on me on encouraging education."
"When I entered high school and near graduation, there was Ms. Jean Alice Jones, who I thought was the toughest English teacher that I've ever had. In fact, she made such an impact on me that today many people compliment me on my writing as a scientist. It's also something that I impart to my students to where they tell me all the time that the writing skills I helped them with are key to their career successes more than anything else. This English teacher came to me when I was graduating during my senior year of high school and asked me what I was going to do. I said, 'Well I have a full scholarship to Southern'. So she asked what I was going to major in, and I said, 'I don't know, some area of science because I love science'. So she asked, 'What about chemistry?' And I said, 'Yeah, chemistry sounds good to me' (laughs). So she worked to get me an invitation into a summer program at Southern that had closed up. That experience changed my life."
After graduating from Southern and working in industry (Battelle Northwest of Hanford) for five years, Warner hated his job and thought he had chosen the wrong major. At the time, his wife worked as an administrative assistant for a psychiatrist at Battelle, whom he approached about taking an aptitude test to figure out what he wanted to do in life because he was certain that he was not meant to be a chemist. However, much to his surprise, the results said he was best suited to be a chemist! The psychiatrist suggested that maybe he needed a more advanced degree to challenge himself.
"And so I thought about it, and I wasn't confident enough to get a Ph.D., so I decided I'll get a masters in Chemistry and see how well I do. So I went and told my boss at the time, Dr. Jack Hsieh, and I said, 'Jack, I'm going to go on to graduate school. I'm quitting this fall to go to graduate school and get a masters.' He said, 'Why are you going to get a masters?' I said, 'Because that's what I want; I want an advanced degree, and I'm not sure I can get a Ph.D.' He said, 'You will not have a problem getting a Ph.D.' I said, 'I've only been working for you for a few months, how do you know what my capabilities are?' (laughs) He sat me down and said, 'I work with lots of people. I explain to them certain things, and they don't get it the first time, so they have to come back and ask me more questions. When I explain something to you, you get it the first time, every time.' He said, 'You are smart enough to get a Ph.D.' This is somebody telling me about myself, and he has no idea the impact that it has on my life. So when I got my Ph.D. graduating at the top of my class, he was among the first people to whom I dedicated my dissertation."
To date, Dr. Warner has seen 67 of his students graduate with a Ph.D. He has championed the advancement of women and African Americans in chemistry, helping to make LSU the leader in producing women and African American Chemistry Ph.D. students. More than 34 of his Ph.D. students have been women, and more than 30 of his Ph.D. students have been minorities. Just as his boss encouraged him to challenge himself with a higher degree, he also challenges his students to push themselves, even when they think they've reached their limits.
Current Ph.D. student and member of the Warner Group, Stephanie R. Vaughan, recalls her favorite memory of Dr. Warner when she went to tell him she was quitting the program.
"During my first two years as a graduate student, I had a severe case of imposter syndrome. I constantly felt that my being accepted into the chemistry Ph.D. program at LSU was a mistake," explained Vaughan. "So, one day after weighing my options, I finally got the courage to tell Dr. Warner that I was going to quit and leave with a masters. Dr. Warner seemed extremely shocked that I wanted to quit and rather than yell at me or tell me this was a terrible mistake, he said, 'Well let's see how this semester goes for you, and we can discuss this again at the end of the semester.' The end of the semester comes, I set up a meeting with him to discuss me leaving the program and he responds, 'You've done some good research this semester, I think you could publish this.' I responded, 'I appreciate that Dr. Warner, but I just don't think chemistry is for me, and I really want to leave the program.' His response: 'Let's discuss this at the end of the summer.' Clearly, Dr. Warner won that argument because I am preparing to graduate from the program."
The key aspect that Vaughan and fellow Warner Group members, Nimisha Bhattarai and Unique Luna, can agree on about Dr. Warner's mentoring style is that it's not one-size fits all.
"I am not sure how he is able to do this, but he can identify exactly what type of mentoring each of his students needs and executes just that," explained Vaughan. "He is capable of seeing the potential of a great scientist before they can even see it in themselves, and he provides them with the environment to nourish that potential."
Bhattarai, a 2018 Ph.D. graduate, worked in Dr. Warner's lab, and she said she liked how Warner encouraged his students to try to work through their problems themselves yet provided guidance when appropriate.
"I know specifically working in his research lab, he gave his students the flexibility to change experimental conditions using their own knowledge to find out which works best. For his research lab, allowing his students this flexibility provides the independence they need to grow as a research scientist. However, this guidance in the form of weekly group meetings provided students a chance to discuss problems and potential solutions, so the entire group can work as a team to brainstorm ideas. From the group meetings we were then allowed to independently experiment to find a solution," said Bhattarai.
Uncovering students' confidence doesn't start or stop on LSU's campus for Dr. Warner. He pushed then-rising high school senior Luna to apply for the Gates Millennium Scholars Program (GMSP), even going so far as to call her in Washington D.C. from Baton Rouge to make sure she did it.
"I am sure he saw my lack of confidence to obtain such an award, but he insisted I pursue the scholarship anyways," recalled Luna. "Knowing Dr. Warner already sent his recommendation letter for me, I decided to apply, and I put my best foot forward to complete my application with multiple revisions. A few months later, I was selected as a Gates Millennium Scholars. Two years later, so was my younger sister. Since being awarded the GMSP scholarship, I told myself, 'I will never tell myself no ever again.' That scholarship changed the lives in my family twice, and I am so thankful and grateful that God put Dr. Warner in my path. Now 15 years later, here I am pursuing a Ph.D. program, a second attempt, and he still challenges me to aim higher."
Dr. Warner's passion for his students is what prompted Laura K. Ackerman, a soon-to-be assistant faculty member at Arizona State University come January, to talk with him after his lecture at Claremont Colleges. The ten-minute conversation they had was exactly what she needed to pursue her passion.
"Professor Warner was the reason why I decided to pursue graduate school. I was on the verge of either pursuing chemistry or not, and Professor Warner was that emphatic 'push' I needed to continue with the discipline I was most passionate about. As it turned out, I did not end up going to LSU, but his prompting was the reason why I started applying to other graduate schools, ended up at the University of Rochester, received my Ph.D., and subsequently commenced a postdoc at Princeton University. If it had not been for Professor Warner's seminar, I can say with certainty that I would not have applied to graduate school," explained Ackerman. "Since graduate school, I have stayed in contact with Professor Warner, and he has supported me throughout my career. He invited me to give talks at LSU regarding mentorship and for his birthday symposium and connected me with other faculty and staff who cared very much about mentorship and URM (underrepresented minorities) STEM leadership."
Dr. Warner's skills also expand beyond mentoring and chemistry.
CoS: We've heard through the grapevine that you make a really good sweet potato pie. Does your chemistry background have anything to do with your cooking skills?
Dr. Warner: (Laughing) "Yes, I am a very decent cook. I am from south Louisiana, and my wife is from north Louisiana. And you know in north Louisiana, they don't eat the same things we eat down in south Louisiana. So we got married, and I still think she tricked me to this day. I'd ask her to cook some things, and she would tell me, 'I have no idea what you're talking about.' I would call my mom up and tell her to tell this girl how to cook this, this, this, and this, and my mom would tell her. She'd try, she'd burn it, and do whatever, and I finally said forget it, I'll do it. I'd call my mom and say, 'Mom, how do you cook this', and I became the cook and my wife began to like all of the things I liked. Except on Thanksgiving and Christmas; she shines with turkey and dressing, and that's my favorite meal of the year. Ah, she cooks the best turkey dressing."
CoS: You have a laundry list of accomplishments and handfuls of successful students whom you've mentored. Have you ever had or do you think you'll ever have that "I've made it feeling"?
Dr. Warner: "No. I don't think I ever will because people always say when they retire, 'Well what are you going to do?' And I'll say, 'Well I'm not going to really retire'. I've had this idea. My wife is in education, and she used to be an administrator and an administrative assistant at Emory University when I was there. She more recently volunteered to be a school teacher, and she has this incredible power to control classes. She comes from a family of school teachers. Then I have a son who is very interested in education. He has his own business; he does personal training. He hires some people, but those that need special help, he does the training himself. And so what I want to do is something that combines our three areas of expertise. And I keep thinking mind, body and soul: my wife and I work on the mind and the soul and my son works on the body, but something with very young kids. Because I've impacted high school kids and college kids, I now want to impact parents with very young kids of elementary age. So I'm going to do something; I don't know what it is. I haven't stopped to think about it, but as long as I have my health, and that depends on God, I will do something else to help others."
Learn more about Dr. Warner's research and hear more about his mentoring from some of his former students who nominated him for the Nature Award for Mentoring in Science:
Q&A: LSU Boyd Professor Isiah Warner: https://www.lsu.edu/research/news/2019/0114-warner_interview.php
Nature Recognizes LSU Boyd Professor Isiah Warner for Mentorship: https://www.lsu.edu/mediacenter/news/2019/01/08science_warner_nature.php
The Chemistry of Diversity: https://www.lsu.edu/research/news/2019/0108-warnerimpact.php